Protests turned into riots on Sunday as hundreds of Central American migrants rushed a border fence and tried storming their way into the United States. They waved flags from their country while trying to enter this one illegally. They chucked rocks at U.S. Border Patrol. They chanted "Yes We Can."
No, You Can't. And they seem to be finding that out.
SAN DIEGO (NEWS 8) - Giving up and going home. More than a thousand Central American migrants are doing just that. Frustrated and saying there is no chance of a better life in the United States, they boarded vans that will take them back where they came from.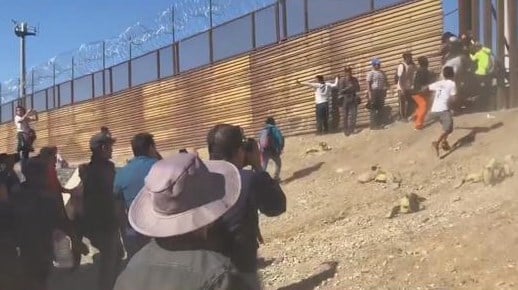 A chaotic border clash with choking tear gas fired by U.S. agents left Central American migrants sullen and dejected, with some opting Monday to leave and others worrying the incident may have spoiled their chances at asylum.
They were led to believe that if they just showed up and busted through our border, the gringos would give them all kinds of free stuff. Turns out they were misled. Mexico's deported over 100 of them, and over a thousand more have boarded buses and vans to haul them back home. It still leaves several thousand in the Tijuana stadium, with thousands more reportedly heading north.
And it turns out that Tijuana's hospitality isn't quite what they expected, either.