Well, not necessarily - though the flying motorbike currently being added to the police force in Dubai does have some serious limitations at present, despite its overall coolness:
Capable of 40 mph and a travel time of 25 minutes, the single-seat craft, which can carry 600 lbs, can also operate autonomously.
It may not go very fast, and it may not go very far, but the cool-factor is undeniable - and almost certain to improve in terms of speed and time aloft. And will probably spook the heck out of unwary motorists. They're training motorcycle cops already on the use of these things.
Unveiled at Dubai's Gitex Technology show, the Scorpion was presented alongside a new electric motorbike concept by Japanese firm Mikasa -- firmly rooted to the ground, but with a top speed of 124 mph according to the police and looking like something out of the film "Tron."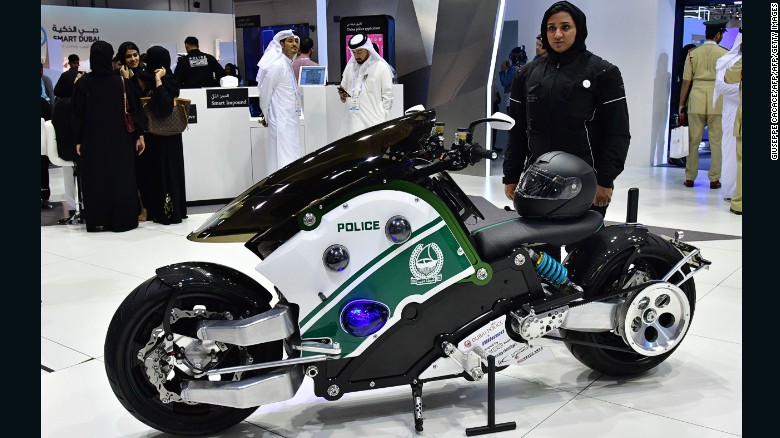 Once more blurring the lines between science fiction and today's real world.