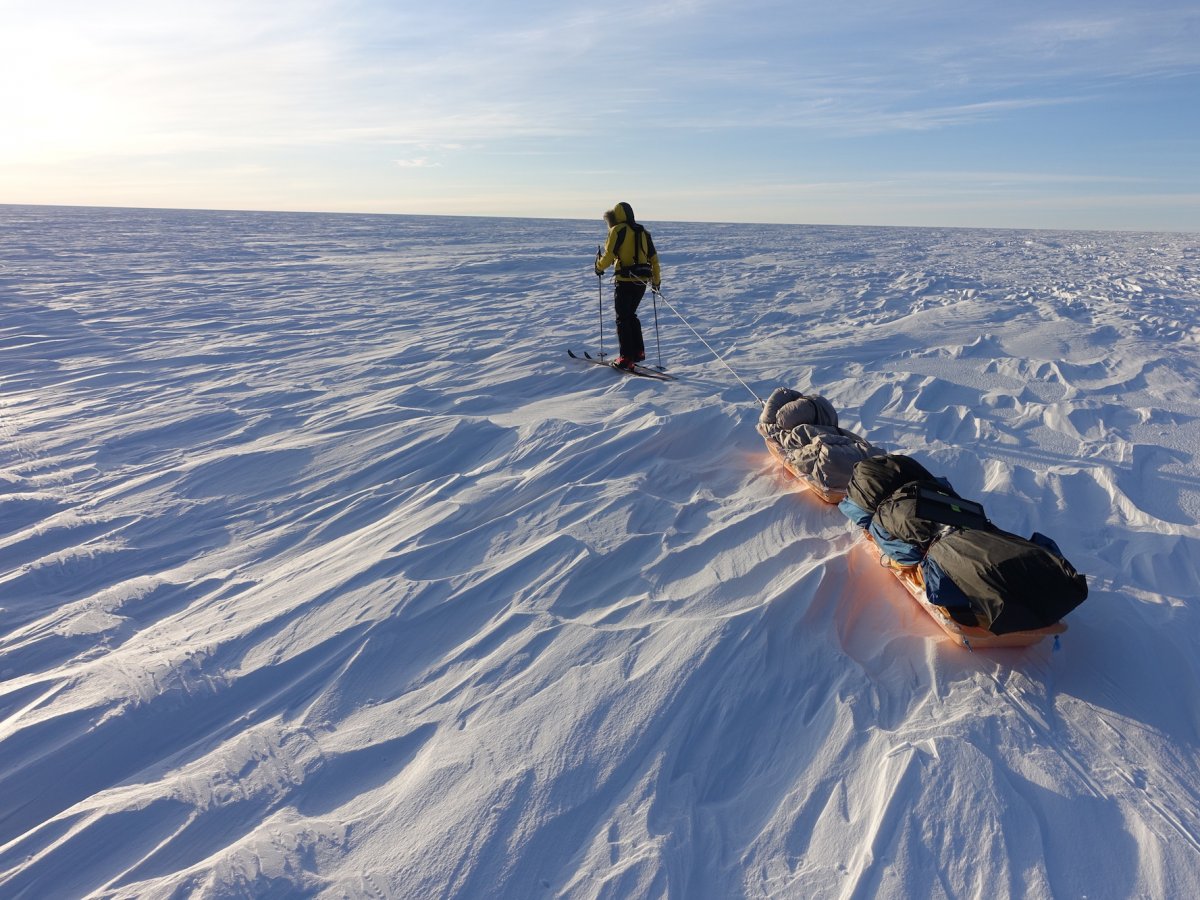 That's gonna be a nope from me, dawg.
O'Brady apparently lives here in Portland when not out stunting, and many reports indicate that he's the first person to "traverse Antarctica" all by his lonesome. Actually, he didn't: he went from the Ross ice shelf to the south pole and back again.
It's still impressive, as it's nearly 1000 miles on skis, pulling 400 pounds of supplies on a sled. And even though it's summer down there, it's still cold. How cold? Damn cold: you can take a pot of boiling water, toss the water into the air, and watch it turn to ice before it hits the ground. Yep, that's cold.
Had an ex-girlfriend like that, once....