I don't have any plans to die, ever. But if I do eventually eat it for some unseen reason, having my 6,000-year-old corpse loaded onto a canoe and immolated at sea by a perfectly aimed flaming arrow would be the way to go, in my humble opinion. As with many dreams of mine, it turns out this is illegal—at least under U.S. law.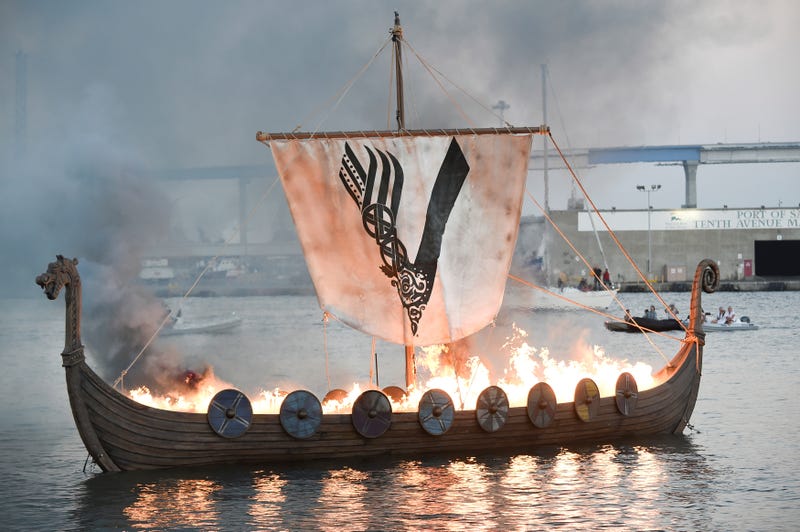 Yes, uncremated dead people have to be "interred" at least three nautical miles out, and the same rules apply to your little dead dog, too. The rules apply even after you're dead. It's the EPA Way.
The EPA allows cremated remains, or full bodies in a shroud or casket filled with holes. Plastics are strictly forbidden, as decreed by the International Maritime Organization's MARPOL convention on the prevention on marine pollution. Unfortunate for U.S.-based vikings at the end of their lives, burning a boat is not permitted, nor is transporting remains "by an expendable device, such as a balloon, rocket, or similar pyrotechnics, to land in or release remains over ocean waters."
I will be cremated, my ashes mixed with cement, then poured into cannonball molds, and finally shot into the hulls of unsuspecting boats from the gun deck of the fort in St. Augustine, Florida. Damn the laws. Or perhaps flushed.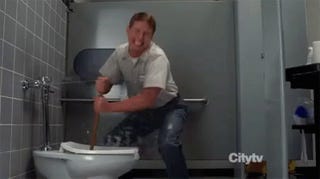 On the other hand, with some good planning, it might be possible to book a room in a cruise ship and then have somebody torch the thing....