London (CNN)Five thousand years after people in the British Isles began building Stonehenge, scientists now know precisely where some of the massive rocks came from and how they were unearthed.
A team of 12 geologists and archaeologists from across the United Kingdom unveiled research this month that traces some of the prehistoric monument's smaller stones to two quarries in western Wales.
It's rock-solid evidence that humans were involved in moving these "bluestones" to where they sit today, a full 150 miles away, the researchers say.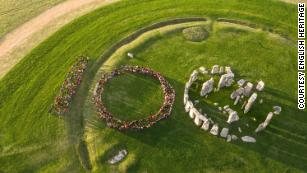 Yeah, they transported those huge stones overland, not by rivers as was formerly believed.
Probably used Irish slaves....