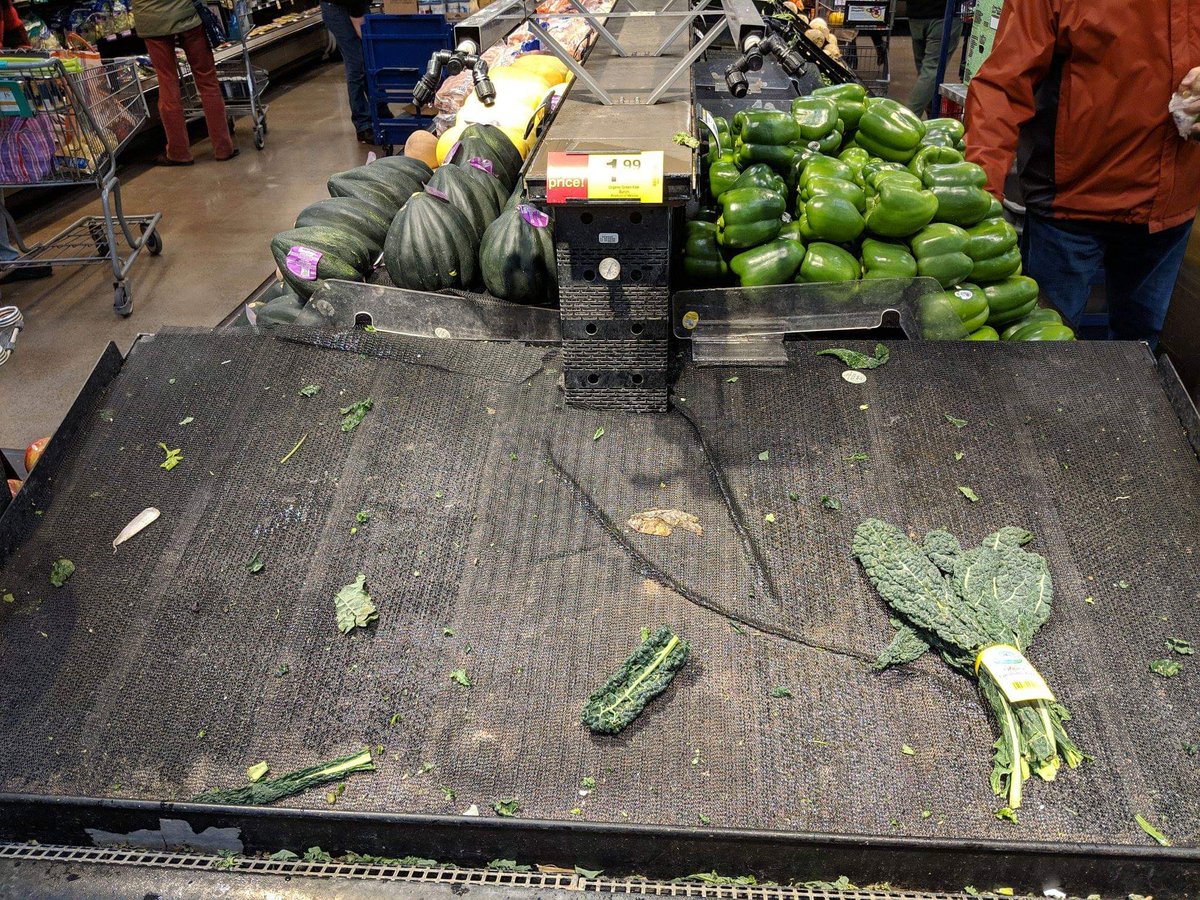 Portlanders made a mad dash to their grocery stores in anticipation of the snow tonight. One of the first things to go was the kale. #KeepPortlandWeird #PDXSnowpocalypse2019
"Mad" is the proper term for this nonsense - not as in "angry", but as in "stupid". Or pretentious.
Our family can hardly wait to get away, and that should happen relatively soon. We'd like to sell the house to some other fool who thinks Portland is cool, but as a backstop, it seemed reasonable to go for a loan. So we have a fair amount of cash to use if need be.
Moving's going to be a pain - but it's better than living in Portland.
It used to be a nice place.
Too bad.
But nothing lasts forever.
"Seriously? There's like an inch on the ground, and the food stores were raided? This Chicagoan now living in Portland will never understand how stocking up on Kale make sense as Portlanders first instincts."
Go back to Chicago. You'll be happier, and so will Oregonians. Or do as we plan to do, and move the heck out of Portland.