An MP has been ridiculed on social media after he suggested all knives should be fitted with GPS trackers.
Scott Mann, Conservative MP for North Cornwall, said on Twitter there should be a national database "like we do with guns".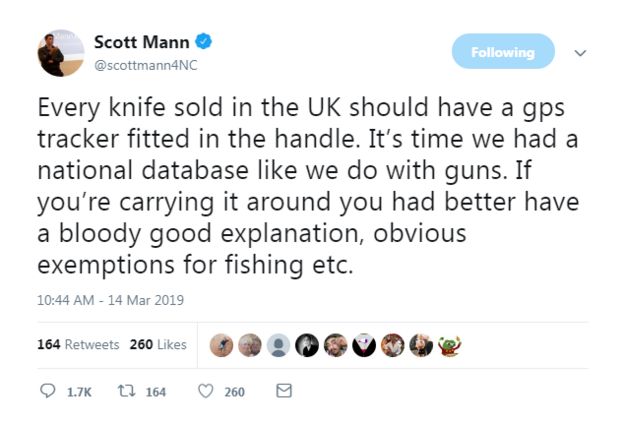 Rather raises the issue of whether or not the politician is familiar with a little concept known as bandwidth.