SANTA ROSA, Calif. -- Don't mess with Jason Windus of Santa Rosa.

When a neighbor complained about his high fence causing a lack of visibility, and after the city wrote a letter telling him it violated a local ordinance, Jason cut that fence down to the maximum of 36 inches. He was just trying to keep his dogs in the yard.
Well, it all done ticked him off, so since his yard no longer has the privacy it once had (and won't contain the dogs), he did this: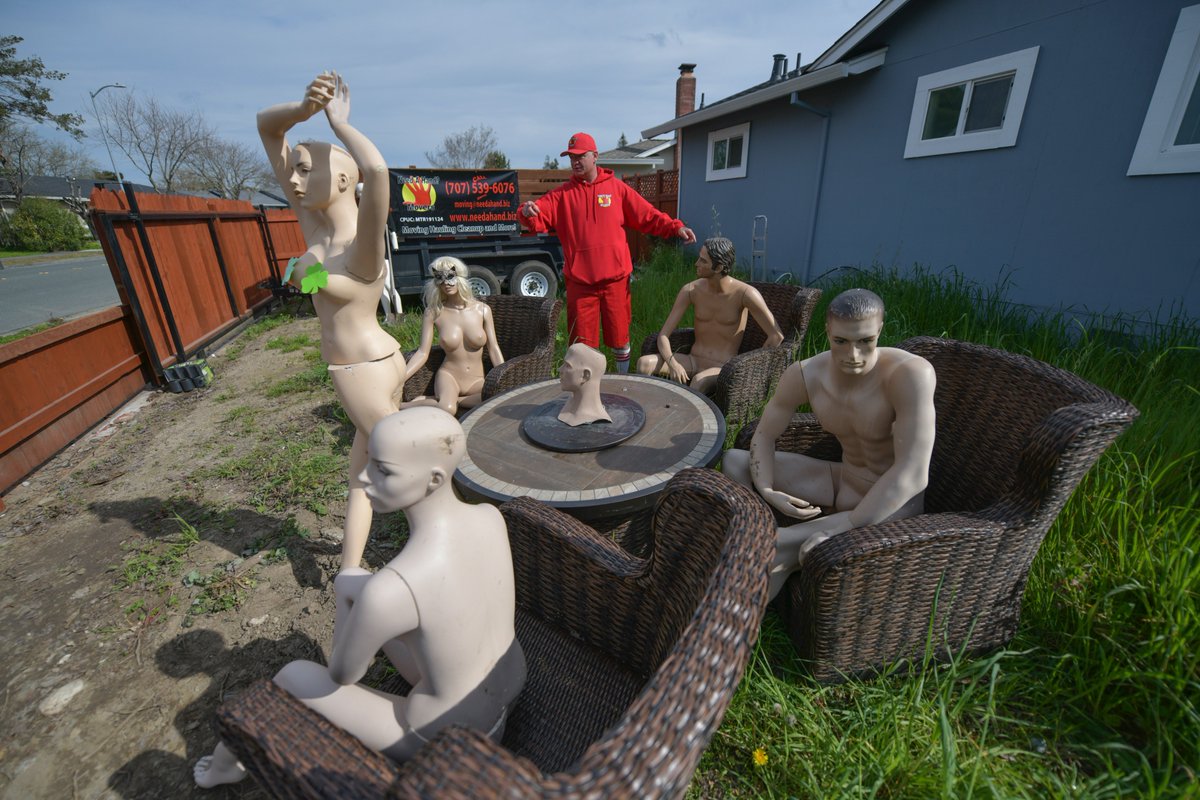 Now he has a naked garden party out there. Sure, they're mannequins - for now....
Who knows what he'll do next?