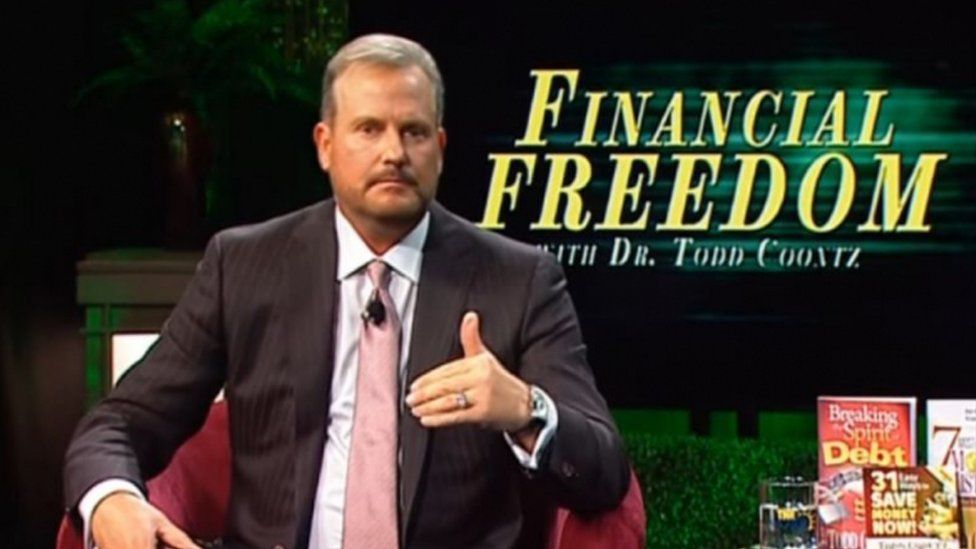 A number of those making the most persistent pleas for money tap into something called the prosperity gospel, which hinges on a belief that your health and wealth are controlled by God, and God is willing you to be prosperous. Believers are encouraged to show their faith through payments, which they understand will be repaid - many times over - either in the form of wealth or healing.
Televangelist Todd Coontz has a well-worn routine: he dresses in a suit, pulls out a Bible and urges viewers to pledge a very specific amount of money. "Don't delay, don't delay," he urges, calmly but emphatically.
It sounds simple, absurdly so, but Coontz knows his audience extremely well. He broadcasts on Christian cable channels, often late into the night, drawing in viewers who lack financial literacy and are desperate for change.
This goes far beyond the pale; the victims in these scams share several commonalities: they're poor, they're stupid, and they watch so-called religious shows on late-night TV. And they buy in.
These "televangelists" are nothing more than contemporary snake-oil salesmen.
Disgusting.