They're referred to as 'raccoon dogs".
The raccoon dog, also known as the mangut is a canid indigenous to East Asia. It is the only extant species in the genus Nyctereutes. It is considered a basal canid species, resembling ancestral forms of the family.
Two "potentially dangerous" raccoon dogs have escaped from an enclosure.
Yeah, they dug their way out, which is why anybody who knows what they're doing installs fencing three feet underground into the enclosure. Idiots!
Almost any animal may be considered "potentially dangerous".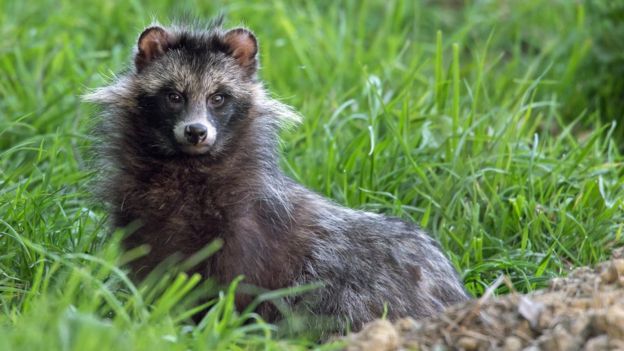 The only thing that's remotely dangerous about them involves your olfactory sense - they stink to high heaven, which is really how they delineate their territory.
Yes, they're carnivores - just like your dog. They're roughly the size of another small carnivore: the fox.
Although the fox smells better.