Leftist congresswoman Ilhan Omar and her husband – the father of her three children – have split and are heading for their second divorce, DailyMail.com has learned exclusively. Omar has now dumped her current husband Ahmed Hirsi - who she first married in a religious ceremony in 2002 and divorced in 2008 - and moved into a penthouse apartment in one of Minneapolis's trendiest neighborhoods.
But wait - the Republican candidate for Omar's office is no prize, either: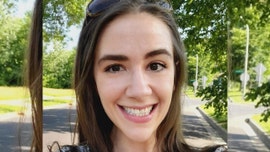 A Minnesota congressional candidate hoping to unseat Ilhan Omar with promises of being tough on crime faces felony shoplifting charges, according to a report.
Danielle Stella, a 31-year-old supporter of President Trump, was arrested twice this year in the thefts of 279 items worth more than $2,300 from a Target and $40 worth of goods from a grocery store, The Guardian reported.
The Guardian story has many more details. Minnesota must have something tainting their water.