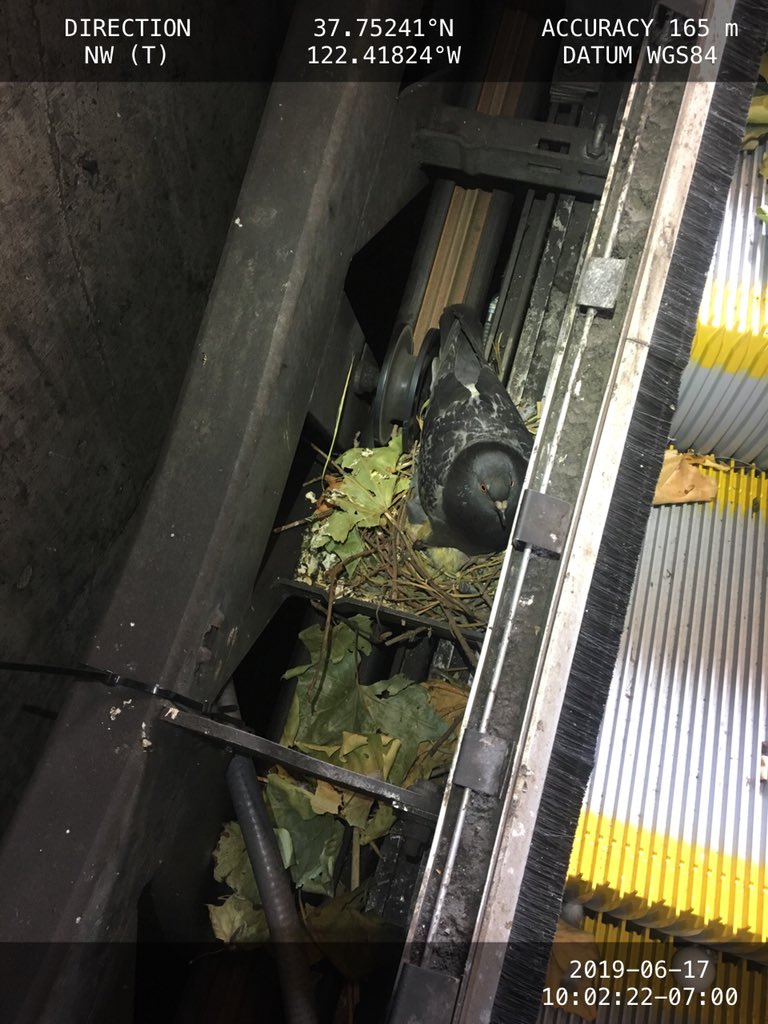 "During repairs on the 24th St Mission escalator, a pigeon set up a nest by the escalator and laid two eggs. By federal law, we can't disturb an active nest and monitored the nest every day. Last week, the two hatchlings and momma pigeon flew away and we're moving forward again," the agency said.
One minor detail: pigeons aren't protected species under the Migratory Bird Treaty, so repairs were delayed for weeks unnecessarily.
San Francisco has a history of escalators breaking down, including a 2012 incident in which a hazardous-materials team was called in to clean up an escalator shutdown due to large amounts of human waste inside of it.
Given the amount of human waste on the streets there, that's hardly surprising.