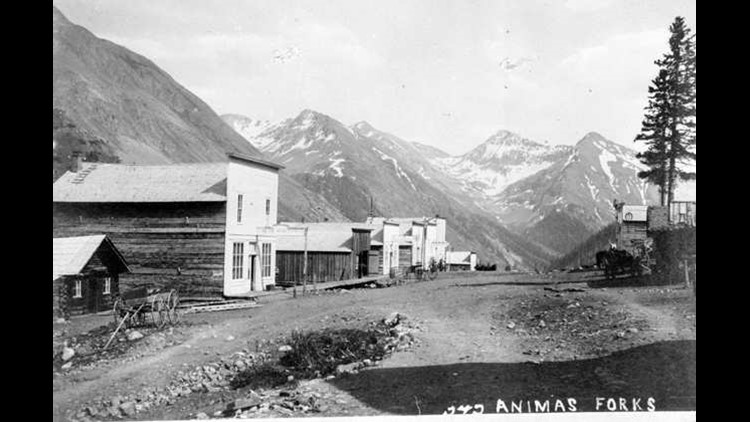 SAN JUAN COUNTY, Colo. — There's a ghost town high in the San Juan Mountains where people were literally living buried in snow.
In fact, during an 1884 blizzard that lasted 23 days, 25 feet of snow was dumped on the town, forcing residents to slide open a window to scoop out snow to boil water for dinner or a bath.
They also had to dig tunnels to the buildings that housed the stores, neighbors' homes — and the saloon, of course.
Much of the town is still intact today. When mining didn't pan out, the town's 500 or so residents left, so it's a ghost town. You need a high-clearance 4-wheel drive to get there now, but it seems pretty cool.
Animas Forks is located on the Alpine Loop, the 65-mile stretch of highway near Ouray, Lake City and Silverton — about a 6.5-hour drive from Denver.