Between July 2016 and July 2017, nearly half a million people bailed out of New York, Illinois, and California for places like North Carolina, Florida, and Texas. They left high-tax, high-regulatory states for states with lower taxes and fewer regulations. The former are all so-called "blue" states, while the latter are referred to in the media as "red" states.
California's governor Newsom had an especially interesting take: he blamed Texas not only for the outflow of productive individuals and companies, but also for the burgeoning "homeless" populations overrunning his own state.
During an interview on "Axios on HBO" back in June, Newsom claimed that many of the homeless in San Francisco during his tenure as mayor were not from the state, but "we took responsibility" for them. He then strangely placed the blame on Texas.
"The vast majority also come in from — and we know this — from Texas. Just interesting fact," he said.
Even PolitiFact gave Newsom's claim the designation of not merely a lie, but a "Pants On Fire" lie: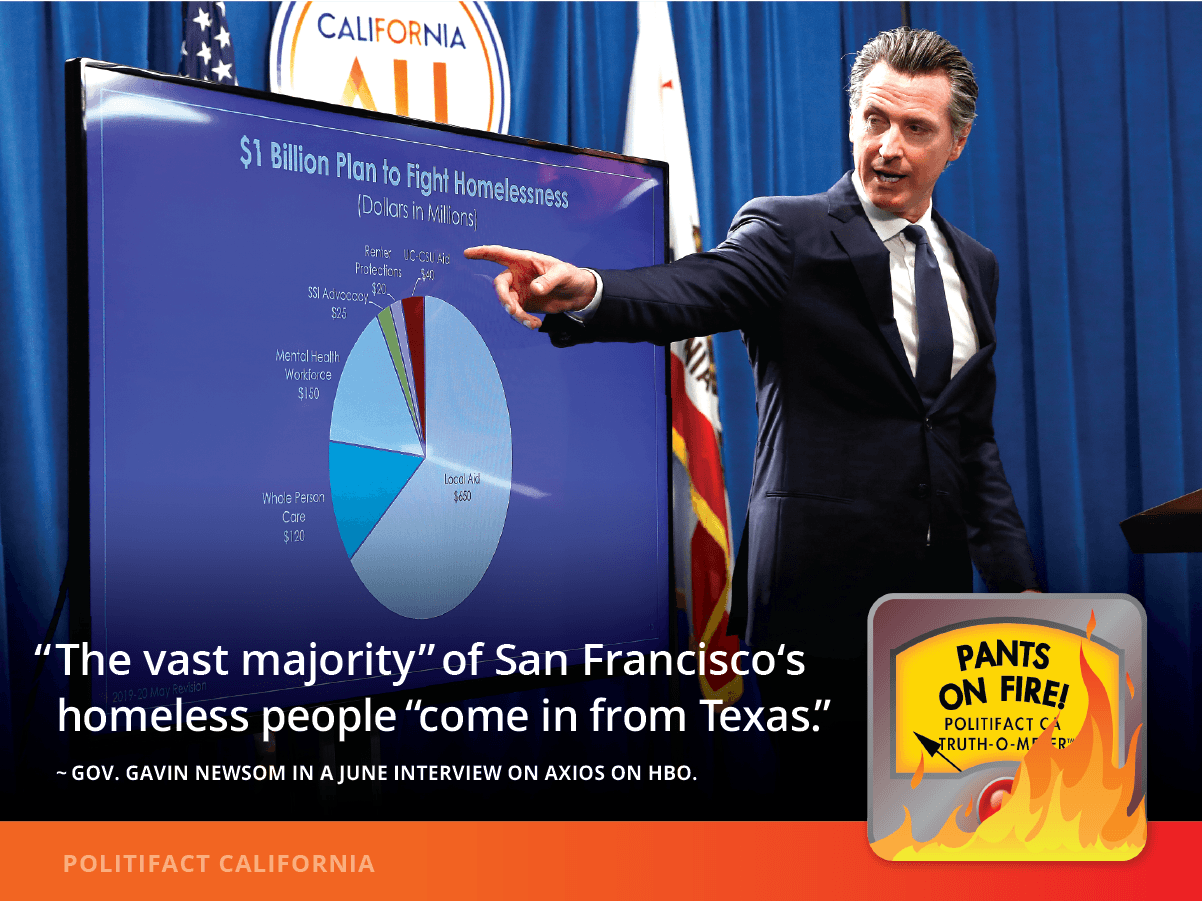 Newsom's statement is contradicted by San Francisco's own point in time homeless counts. Those reports are conducted every two years. They consistently show a large majority of people surveyed said they lived in San Francisco prior to becoming homeless. A smaller share said they lived in another California county. Often the smallest percentage said they lived out of state before becoming homeless in San Francisco.
It must be duly noted that the guv adheres to Democrat standards: enact stupid things, and when the policies fail, blame the failures on somebody else. It's how they roll.