A United States Air Force (USAF) F-15 fighter jet travels at low altitude through the 'Mach Loop' series of valleys near Dolgellau, north Wales on June 26, 2018. - The Mach Loop valleys, situated between Dolgellau and Machynlleth, are regularly used by the military for operational low flying training which can take place as low as 76 metres from the nearest terrain.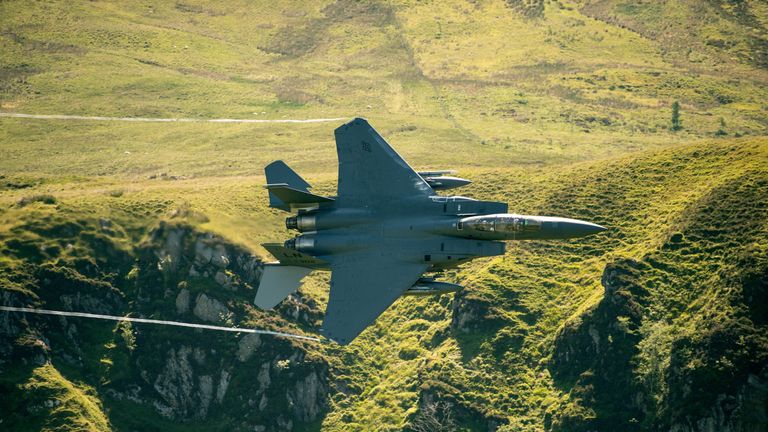 Anybody know what new underwear costs in the U.K.?

Two skydivers nearly collided in mid-air with a pair of fighter jets travelling at almost 350mph over the UK, a report has revealed.
The parachutists were free-falling at speeds of 120mph over Chatteris airfield in Cambridge when the US warplanes passed underneath them. The air safety assessors said they had seen footage recorded on the helmet camera of one of the skydivers and could "clearly see" the F15 jets passing beneath.