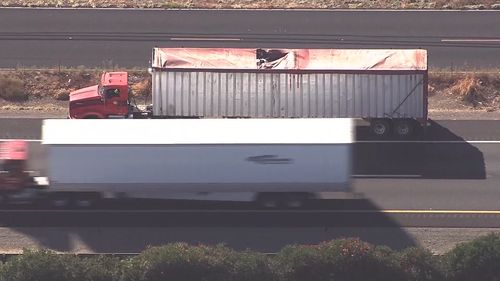 Never been big on sky-diving, myself. Jumping out of a perfectly good plane? No thanks.
A parachutist was killed Thursday afternoon when she struck a tractor-trailer and crash-landed on Highway 99 outside Lodi Airport and the trouble-plagued skydiving facility based there, according to the California Highway Patrol.
CHP officials said the 28-year-old woman parachuting with a group was making a descent about 2 p.m. when she collided with the rear of a big rig on southbound Highway 99 in Acampo. It wasn't immediately clear what caused her to drift onto the highway, but an onlooker who saw the aftermath reported strong winds in the area.

The Skydive Lodi Parachute Center has had numerous fatalities in recent years. FBI agents raided the facility last year, confiscating records and video footage.
They've had 21 deaths at Lodi - if not more - since 1981.
There's no sky-diving around Portland International Airport, but we make do with our own brand of weirdness:
A man apparently shot himself inadvertently while struggling with a police officer over a gun at the Portland International Airport baggage claim Friday morning, police said.
Unfortunately, he appears to have survived. It would have been nice to clean up the gene pool a bit.