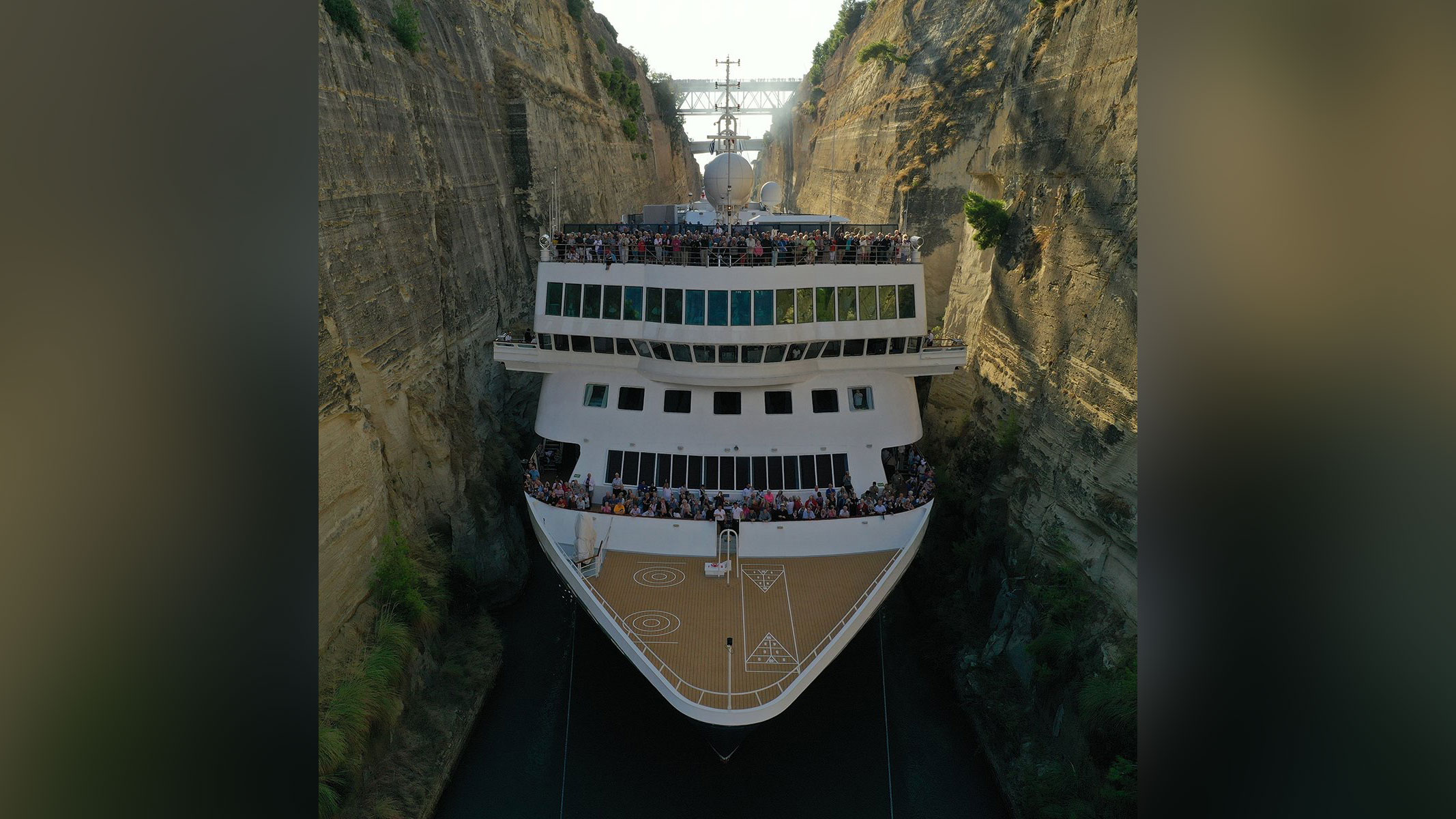 (CNN) — Cruise passengers held their breath as a 22.5 meter wide cruise liner became the largest boat to pass through Greece's narrow Corinth Canal, according to its operator.
Carrying 929 passengers on board, the Braemar cruise liner narrowly managed to squeeze through the rocky walls of the canal -- which measures a maximum of 25 meters wide at the water's surface -- making it the longest boat to make the journey, cruise company Fred Olsen said.
If it's all the same, I'll skip that cruise.