A Saskatoon man says he's been banned from entering the United States for five years after attempting to volunteer at an arts festival in Washington state this summer. Kyle Kuchirka, 25, an actor and recent graduate of the University of Saskatchewan's drama department, said he tried to cross the U.S. border between Abbotsford, B.C., and Sumas, Wash., on Aug. 29.
After more than four hours of questioning, he said, he was handed a document informing him he was prohibited from entering the U.S. for five years. "You do not have work authorization," the document stated.
Apparently, the concept of volunteering escapes some of our fine agents along the northern border.
AND:
Universal Orlando Resort has fired a "Despicable Me" actor who flashed the "OK" sign while posing for a photograph with a kid.
See that? The guy holding the banana has his index fingertip and his thumbtip touching each other in what is today interpreted by some as a "hate" symbol. Sort of like when "gay" used to mean "festive".
Today, the "OK" sign is Very Bad, and the "parents" of the kids here are (of course) "outraged".
A Universal Orlando Resort spokesman said Tuesday in response to USA TODAY inquiries about the episode that the actor had been fired. The spokesman, Tom Schroder, initially declined to further comment but then issued a statement: 
"We never want our guests to experience what this family did. This is not acceptable and we are sorry – and we are taking steps to make sure nothing like this happens again. We can't discuss specifics about this incident, but we can confirm that the actor no longer works here. We remain in contact with the family and will work with them privately to make this right."
AND:
KANAWHA COUNTY, W.Va. (WSAZ) -- UPDATE @ 12 p.m.
The St. Albans Fire Department arrived on scene at Cooke Crematorium in Nitro and successfully put out a fire Tuesday.
Reportedly, crematorium staff were attempting to cremate a 500-pound corpse. Maybe they should impose size limits, as are done with height restrictions for kids on certain amusement park rides.
AND:
Speaking of corpses and feeling the Bern, it's looking as though Sanders is toast as far as his presidential aspirations go:
The 2020 Democratic presidential candidate Bernie Sanders, 78, has cancelled campaign events until further notice after undergoing surgery. Mr Sanders was treated in hospital for an arterial blockage after experiencing chest pain at an event in Nevada on Tuesday.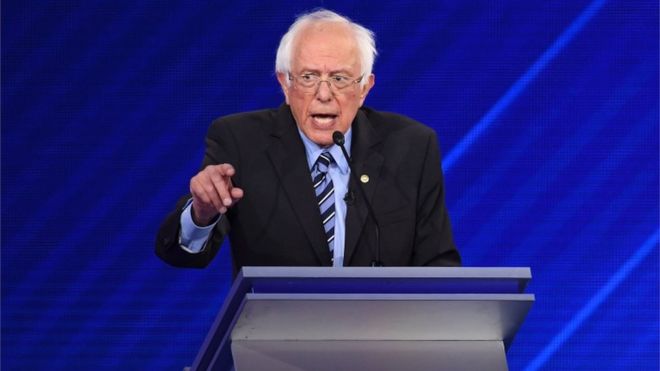 At 78, the socialist (and lifer politician) is approaching the end of his shelf life.