California continues to descend into an absolute abyss of hopelessness. It's gotten so bad, that millennials are now turning to alternative forms of living. They're paying a fortune ($800 per month) to live in coffin-like pods.
The coffin-pods come with a set of rules that many renters are not happy about. Among the most unpopular is that lights must go out at 10:00 pm and no guests are allowed inside the pod.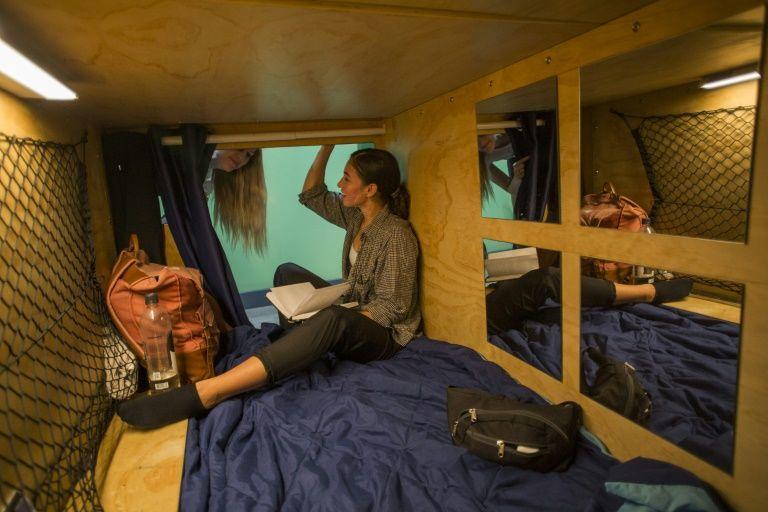 No word as to whether those renting the upper tiers pay extra for the view. But hey - they're "cozy". Soon, homeless shelters will be charging rents....
Better hope nobody snores next door.