An Indian health ministry official said the city's pollution monitors did not have enough digits to accurately record pollution levels, which he called a "disaster".
At this point, there's probably no need for pollution monitors anyway; all they need to do is look outdoors.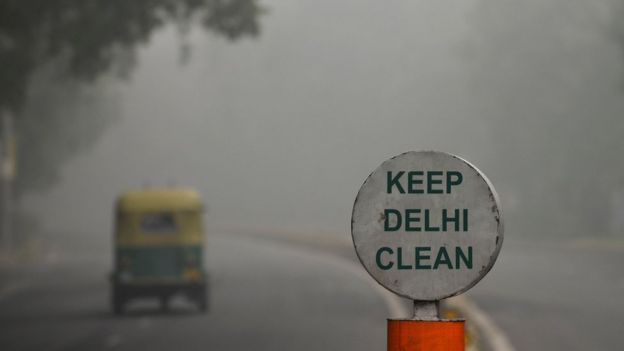 Five million masks were handed out in schools on Friday as officials declared a public health emergency and Mr Kejriwal likened the city to a "gas chamber". The World Health Organization (WHO) says a third of deaths from stroke, lung cancer and heart disease are due to air pollution.
The smog is predominantly attributed to India's "farm revolution" as farmers are burning their fields to prepare them for the next planting, although vehicle exhaust also contributes mightily. It seems reasonable to suspect that emissions from their many coal-fired power plants might have something to do with it as well.