The report doesn't identify these "super emitters," but notes that landfills give off more methane than any other source in the state. NASA's equipment found that a subset of these landfills were the largest emitters in California and exhibited "persistent anomalous activity."
The study marks the first time anyone has ever carried out a systematic survey across California of methane, a greenhouse gas that's 25 times more potent than carbon dioxide in trapping heat and contributing to global warming. The release of methane has been a continual challenge for California, which has some of the most aggressive goals in the nation for curbing emissions and slowing the impacts of climate change.
NASA's aircraft made dozens of flights across 10,000 square miles from 2016 through 2018. Landfills accounted for 41% of the source emissions it identified, manure management 26% and oil and gas operations 26%.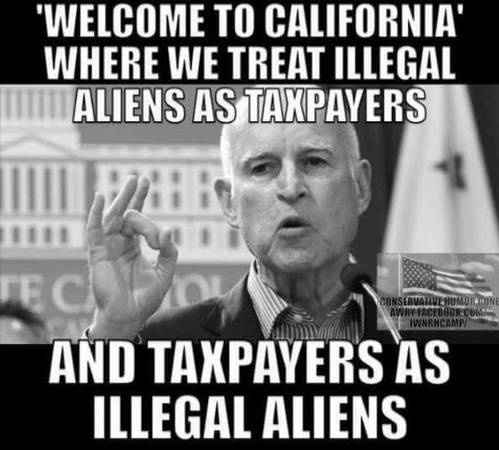 At this point, California has the highest marginal tax rate in the entire country. Los Angeles City Hall is being overrun by rats.
If that's a problem, then Angelenos should probably quit voting them into office.
Just a thought....
Although the state's population hasn't grown appreciably in recent years, businesses continue to move their headquarters out of California, taking large numbers of employees with them. Almost half of its citizens have moved to other states, and surveys indicate that some 53% would like to leave. The population stats are stabilized to a large degree by the huge number of illegal aliens settling into the state.
In areas receiving fleeing citizens from California, many long-time residents have had about enough, because California expatriates bring the very political views that have created the conditions from which they're fleeing - and that's not appreciated by folks in places like much of Texas, southern Oregon, and elsewhere.