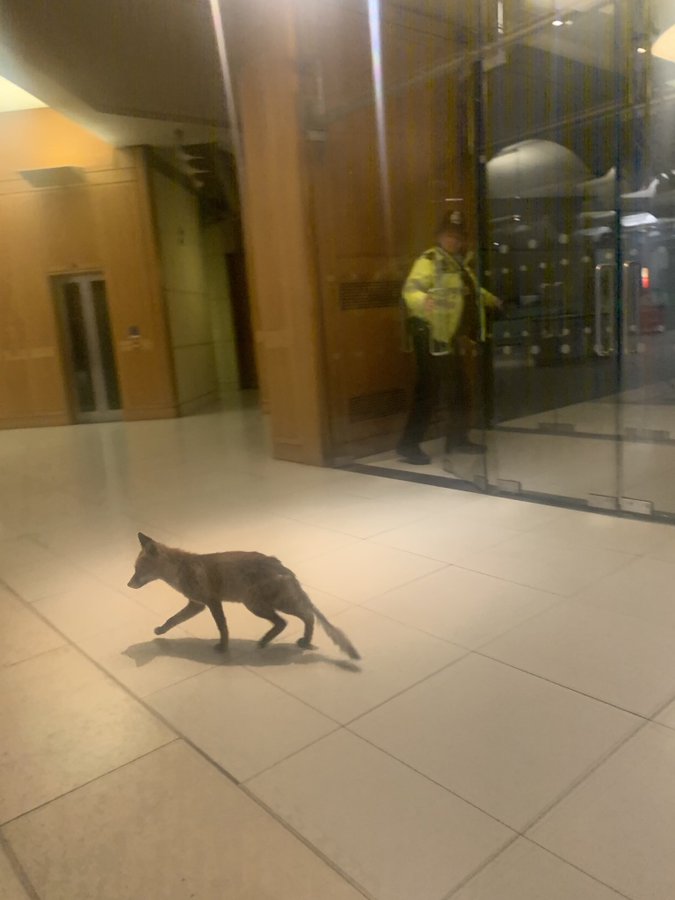 A fox was seen infiltrating the UK Parliament on Thursday night.
It traveled up to the fourth floor without incident.
Meanwhile, in North Carolina, an unidentified man returned home to find a box containing a couple of puppies outside his residence. Pardon his mistake; it turned out that they weren't puppies, but black approximately three weeks bear cubs of age.
They're now at a rehab center that specializes in raising cubs until they reach an age and size suitable for return to the wild.