They're fresh out of toilet paper, in addition to masks.
This is the line for people hoping to purchase masks: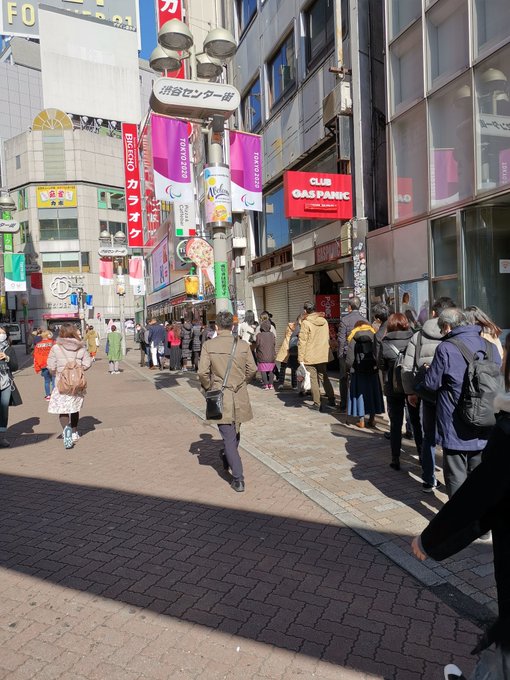 Earlier this week, toilet paper was widely available nearly everywhere in Japan. Now, it's selling out at stores throughout the country because of coronavirus. 
"Tissues and paper towels were also vanishing from store shelves. Near where I live in Osaka, all the toilet paper is already gone."
This toilet paper panic is not a first for Japan. After the March 11, 2011 Tohoku earthquake and tsunami, hoarding caused shortages. But even before that, back in 1973, there were even toilet paper riots in Japan.
I don't get it. It's an island. So there's plenty of water around there to wash their butts.