Bloomie's taken his $500 million participation trophy and left the Democrat race; becoming the second multi-billionaire to discover that you can't buy your way to a nomination.
Michael Bloomberg, who spent hundreds of millions of dollars to self-fund his 2020 presidential run, announced Wednesday that he is suspending his campaign after a poor performance on Super Tuesday and will endorse Joe Biden.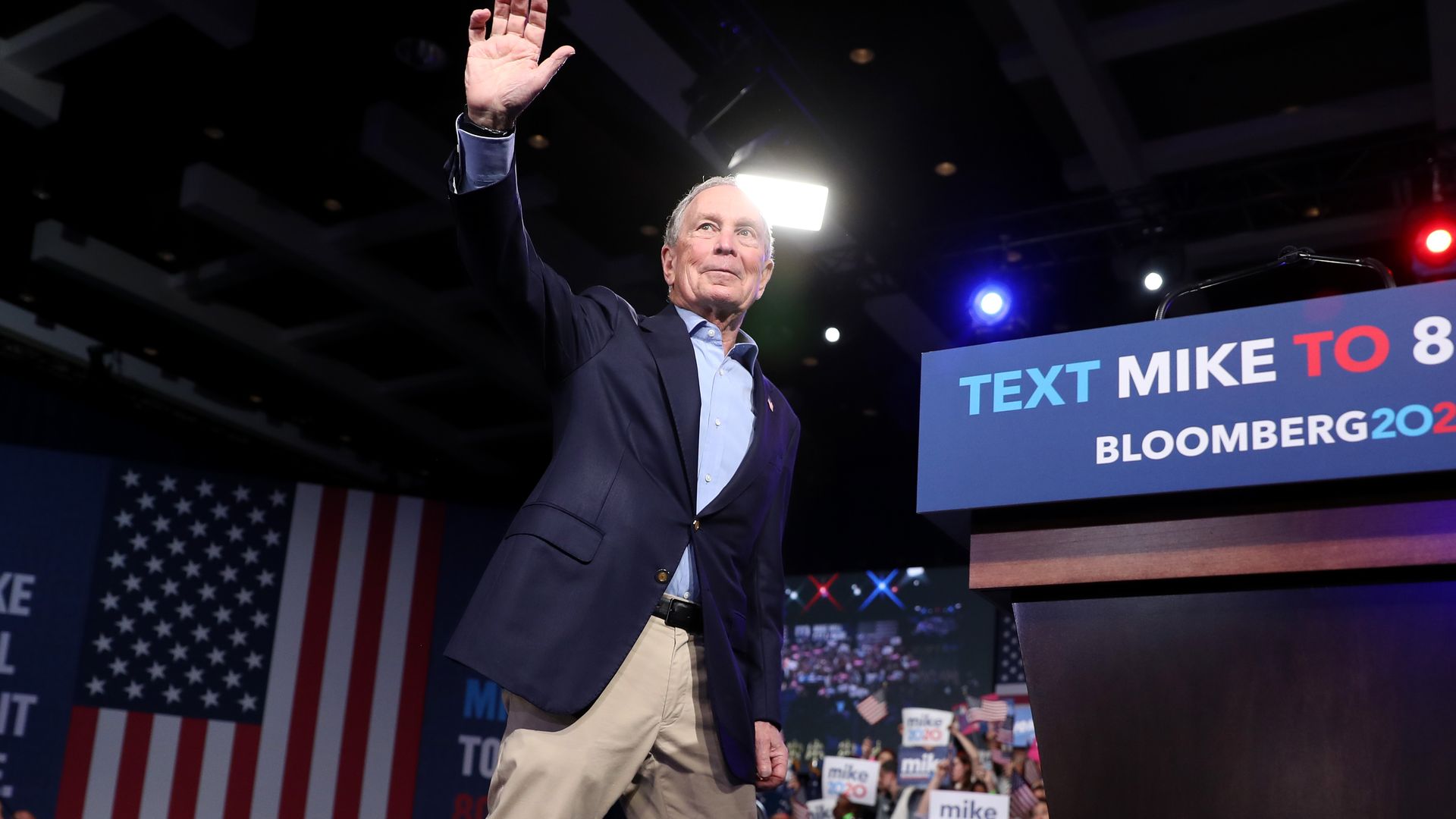 And things aren't looking all that great for the socialist, either, as the kids who've been cheering Bernie on stayed away in droves when it came time to actually vote:
WASHINGTON – Young voters cheer Bernie Sanders' anti-establishment message. They turn out in throngs at his rallies. And they form the core of his grassroots efforts to win the Democratic presidential nomination.
The lackluster showing is sure to fire up the long-standing assessments of election experts who say young voters' energy rarely matches their turnout on Election Day. It also undercuts Sanders' argument that he is best suited to defeat President Donald Trump in November.
Then, there's the fake Indian, who swears she's going to push on despite dismal showings, a campaign in disarray, and the fact that she's right down there with Pantsuit in terms of her overall likeability:
Elizabeth Warren had a plan for winning. It didn't work: In 18 nomination contests, she hasn't finished above third place — including in her home state.
Now, she's facing political and financial pressures to get out.
It doesn't seem to have occurred to her that most people are put off by a strident person with a long and storied history of lying.
Instead, she seems to be determined to continue on the warpath. So her approach is to continue doing the same things over and over again, hoping for a different result. There's a term for that.
Bernie's going to keep on "fighting" as well. Neither he nor Lieawatha have a snowball's chance of securing the Dem nomination, however; it already seems clear that this time around, the Democratics are going to nominate a guy who doesn't even know where he is, half the time.
I didn't support either presidential candidate in 2016. But I think Trump's going to win in a landslide this time around.