An Australian man who acted on his own to free a whale caught in sea nets says he's been fined by authorities for performing the rescue. The trapped whale was spotted in waters off the Gold Coast on Tuesday, prompting calls to officials.
However, as hours passed without a response, the man launched his own rescue - driving his boat out, swimming over to the whale and untangling it.
Upon his return to shore, he was fined by officials he told Australian media.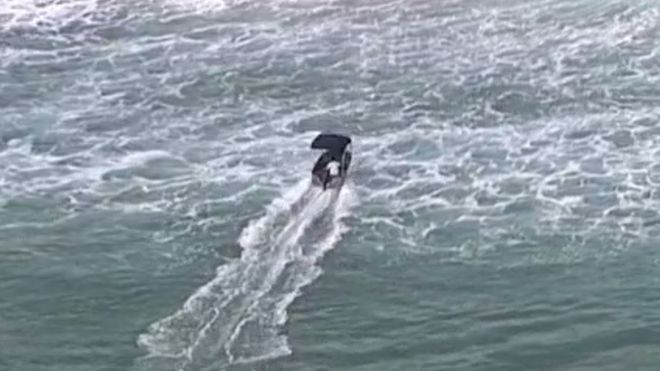 "Basically I just tried to untangle him," he told the ABC. He had a knife, but managed to unwrap the whale's fin from the nets.
Will someone free us from the bureaucrats?