In a campaign fundraiser alongside Barry, Joey actually tries to engage in conversation with a woman who asked a question that was sent in on a prerecorded video clip:
Why is Joe Biden asking a video recording a question? "You're an ICU nurse, aren't you? Is that what I was told?" - Joe Biden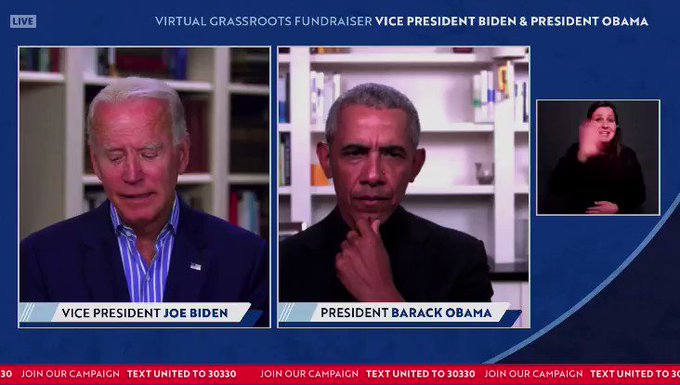 Barry looks as though he might be having second thoughts regarding his belated endorsement of ol' Joe. Joey's done this more than once; leading many to suspect that he may be suffering from early-stage dementia. Even Democratics are expressing concern. It's not his fault; at his age, it's a fairly common malady. But it does raise questions in terms of his capacity for dealing with the office of the presidency. On the other hand, we made it through Obama....