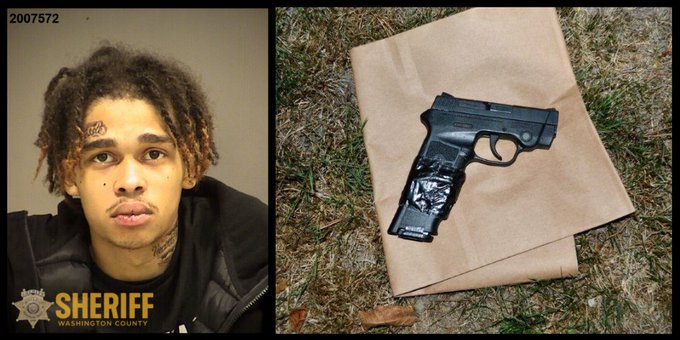 Let's just say the whole thing didn't turn out quite the way 18-year-old Oregonian Josiah Johnson envisioned it going down.
Before it was over, the teenager was shot with his own weapon, after allegedly pointing the duct-taped handgun at the back of a taxi driver's head — after trying to pay for his ride with a counterfeit $100 bill. The driver attempted to disarm Johnson, and a struggle ensued.
Love the tats; so cool.