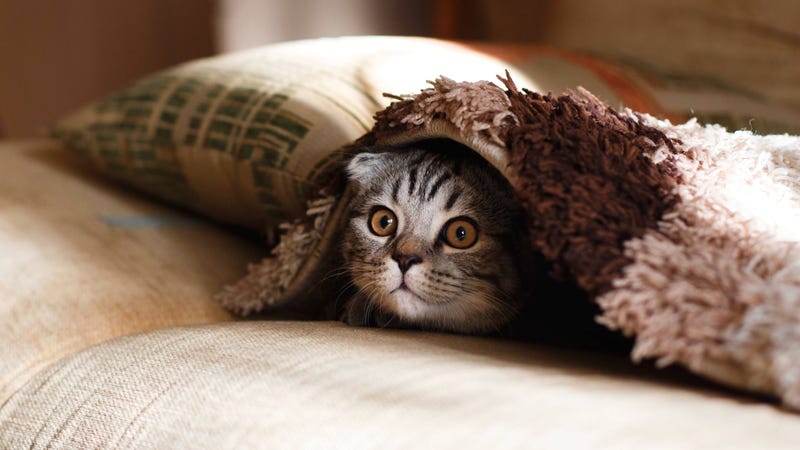 It's 5:37 a.m., do you know where your cat is? Of course you do. He's sitting at the foot of your bed, screeching at the top of his tiny lungs to be fed. Being rousted from your slumber so insistently is bound to drive even the most devoted of cat lovers to the brink of desperation.
It's not abnormal; cats are neither diurnal nor nocturnal - they're most active at hunting times: early mornings and early evenings. And here you thought they were just domestic pets. Actually, they aren't. They just tolerate you. After all, if you don't let them out to hunt, the least you can do is feed them.
And - Don't let the bedbugs bite.
This is the skin-crawling moment an insect pest controller discovered the worst case of bed bugs he's seen in his career.
The horrifying footage was filmed in Vancouver on July 12 and captures the moment Ryan Osborne walked into the house he was treating and saw the army of bugs he had to exterminate.
They're not just bed bugs; they can be anywhere. If you go to shopping mall, for example, you may find that you've picked up a few unwelcome guests in passing. You'll find out about it later, after the eggs hatch.
And then there are these guests:
While badgers are shy in nature, they're having to urbanise as development impeaches on their habitat, says Vice Chairman of the Essex Badger Protection Group (EBPG), Darren Parker, 52. "We're building on their traditional homes and as more badger habitats are lost they are becoming increasingly urbanised," he said.
Is there any such thing as a "goodger"?