But then, it's run by Democratics, so....
How desperate are they? You have to get a permit to stargaze, now. I am not making this up.
Here is a story that shows progressive policies to be not only destructive, but also depressingly stupid. New York State recently passed a law requiring citizens to obtain a permit if they wish to gaze at the stars in public parks. No, really. You read that right. In New York, you must pay for a license to look at the freaking stars.
Light pollution across the state of New York makes it hard for folks in highly populated areas to view the night sky. So, people who wish to gaze upon the stars at night have to drive many miles away to remote areas. Many of these remote areas are located in taxpayer-funded state parks.
What? You can't take a train or other public transit? You actually have to drive? Well, they need to put a stop to that, too. And they probably will. Anyway, on with the clown-show!
In their efforts to squeeze every dime they can from the tax farm, bureaucrats in New York have devised a scheme to extort citizens who wish to use public parks to gaze upon the night sky. This extortion comes in the form of a $35.00 "Stargazing Permit." If you are from out of state and wish to gaze upon the night sky from one of these locations that fee jumps to $60.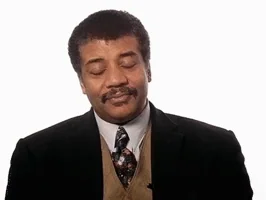 It's one of a range of permits you have to buy, depending upon the activity in which you hope to engage; you can view a helpful list of some of them here. Note that if you bring a metal-detector along, you'll need a $40 permit for that as well, but you can do that during daylight hours, if you want. Now, if you want to go diving, you'll need an $80 permit for that - unless you're from out of state, in which case it'll set you back $125. One thing about all of their permits and fees: at least they're not out to nickel-and-dime you to death; they go for real cash.
Now for the irony and blatant statist hypocrisy. If you want to go after dark to look at stars on state land that you paid for through your tax dollars, you have to pay the government more money for a permit. However, if the government wants to take the most sacred land in the state and put a telescope on it to look at the stars, this is fine and dandy. If you try to protest the government's construction of star gazing equipment on your sacred land, you can and will be kidnapped and caged.
Case in point: Mauna Kea's summit is the most sacred of all the mountains in Hawaii to many of the indigenous people. In July, when those people showed up to protest the desecration of their land with the Thirty-Meter Telescope, dozens were arrested.
Maybe you could tell them that you're not star-gazing; you're bat-watching.
Or not - they probably have a permit requirement for that as well.