BALTIMORE, MD—A new study by Johns Hopkins University found that the novel coronavirus is impacting men and women more than all the other genders combined. According to the study, 100% of coronavirus cases have affected men and women and not a single other gender.
And in an interesting twist, some Mexican nationals seem to want a border wall between the USA and Mexico:
In a seemingly paradoxical turn of events, Mexican protesters on Wednesday blocked incoming traffic at the U.S. southern border, demanding their government do more to restrict American travel into their country. The protesters said their stunt was meant to highlight the dangers posed by incoming U.S. residents who might carry the coronavirus. The protesters, who identified themselves as "Sonorans for Health and Life," blocked traffic for several hours and made clear their concern of incoming Americans. Some of their signs explicitly told U.S. residents to "stay at home."

Thus far, our usually vocal contingent of Leftists have been remarkably quiet in regard to this development; they've not referred to the Mexicans as racist or xenophobic as yet.
Meanwhile, in California and elsewhere in the USA:
Starting last week in California, paranoid citizens began calling their local police departments via 911 to report their neighbors — for coughing. Seriously. Fast forward to this week, however, and we now have a hotline set up in Kentucky designed to take calls from people just like the ones in California who call the cops to report their neighbors for coughing. In the metro Louisville area, citizens are urged to call 311 to report their neighbors who may not be complying with social distancing policies.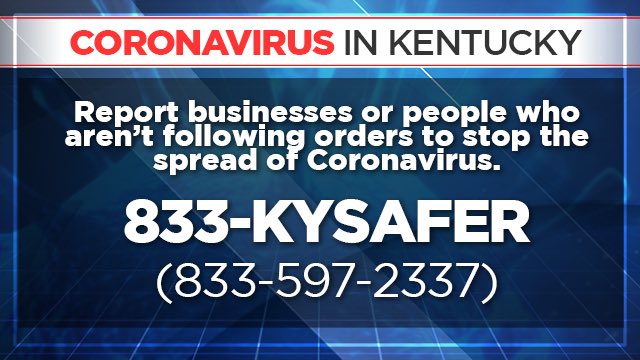 To learn what you should do to protect yourself during this pandemic, you can look at the CDC website here. Take note that "snitching on your neighbor for coughing" is not a CDC recommendation on how to protect yourself from COVID-19.
Kind of imparts a whole different angle to "Neighborhood Watch" programs.