PORTLAND, Ore. (KTVZ) — U.S. Attorney Billy J. Williams said Monday that a Texas man has been charged with assaulting a U.S. Marshals Service deputy with a construction hammer during weekend protests at the Mark O. Hatfield U.S. Courthouse in downtown Portland. Jacob Michael Gaines, 23, a Texas man currently residing in a recreational vehicle in Portland, has been charged by criminal complaint with one count of assaulting a federal officer.
it's Portland, and this sort of thing's been happening every night for a month and a half.
And now they're trying to set up another camp downtown (with stolen property, naturally). The city could stop a lot of this nonsense by killing the power to wherever they set up their little camps.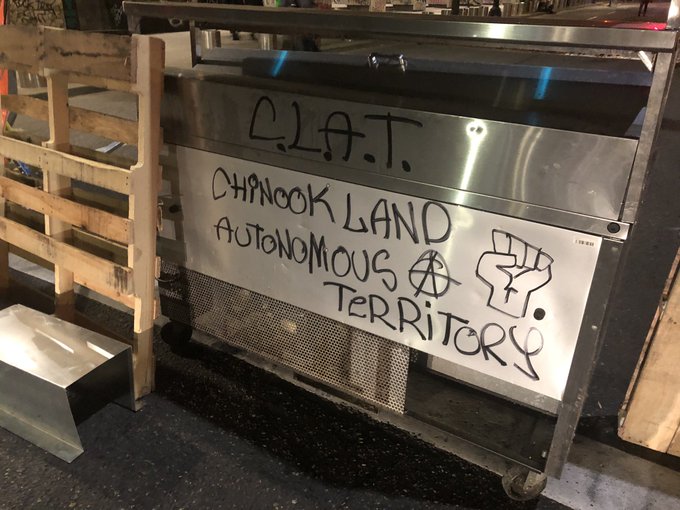 Of course, the do-nothing who pretends to be a mayor here told DHS that he wants the feds to clear out of town, so the nut-jobs and do their thing with a minimum of fuss. His incompetence has thus far cost property owners downtown some $43 million in vandalism damage.