An intern for Democratic Florida gubernatorial candidate Andrew Gillum has been arrested and charged with battery after she threw chocolate milk on a group of College Republicans tabling on campus.
The far-left student activist who had the profanity-laced meltdown, Shelby Shoup, is listed as an intern for the Andrew Gillum for Florida Governor Campaign on LinkedIn and a member of FSU Students for Justice in Palestine.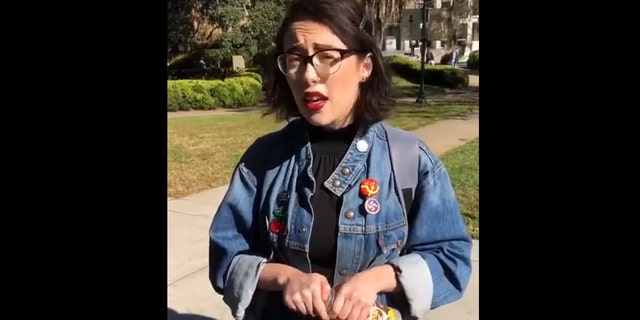 Shelby, hon - there's no such place as "Palestine", nor has there ever been such a place. That revelation may "trigger" her again, though.
You never know for sure what's going to set the little psychopaths off.
Common traits of an actual psychopath include:
grandiose (exaggeratedly high) estimation of self
need for stimulation
lack of remorse or guilt
callousness and lack of empathy
parasitic lifestyle
poor behavioral controls
impulsivity
failure to accept responsibility for own actions
Little Shelby seems to check all the boxes. I wonder if she threw anything at the "fascist" cops when she was arrested.